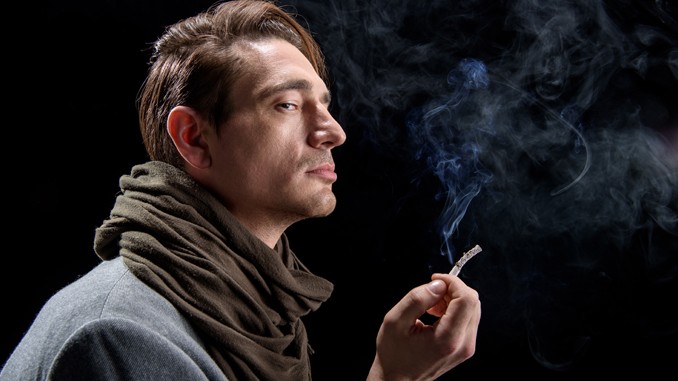 Speak the truth. There is nothing else in this world that scares them more than that.
Shave, dress well, be clean.
Under no circumstances go drinking with them.
Try to be good at something else than poetry. This should take their measure.
Stay tuned into good humour.
Laugh. Laugh a lot. Especially at yourself.
Keep telling them that you don't like poetry. Tell them rather that you are a dishwasher who writes. Tell them you don't know who W.B. Yeats or Dante were. Tell them that Shakespeare didn't exist. Tell them that he was an alien. Like DaVinci. Tell them that you believe in shapeshifting reptilians.
Date a country girl. Drink vodka with her father. Give some advice about poetry to her younger sisters. Flirt with her mother. Go with her to a party in the village club and try to not lose the fight or engage in any. Drink with her until dawn.
Write prose. Read prose.
Write poetry like it was prose.
Go on a journey with no money.
You will need some money if you are going to England.
Play the electric guitar. Play well. Ride a motorbike.
Give loose change to beggars. Have weird small talks with them. However – keep the distance.
If you didn't have a father – imagine that you got him.
Then imagine that he has died and use this mood to speak about their poetry.
Tell them that raccoons gave you the first prize for poetry.
Tell them that foxes sing your praises.
Tell them that local cats gave you a honoris causa degree.
Tell them that you drink only with dogs.
Tell them that you wrote a poem for Lambeth Council.
Make a speech about pastries in front of them. Glorify the combination of jam and chocolate. Check carefully who has understood the joke.
Make an ass of yourself.
If they will not laugh
they are bad poets.
So don't trouble yourself with their books.
Nobody really reads them.
Even they themselves.
They are too busy
being assholes.
Dominik Kiepura
.
.
O autorze: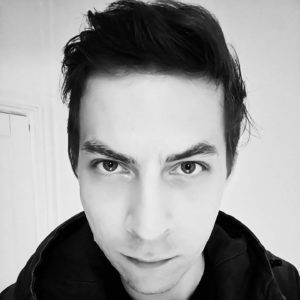 Dominik Kiepura –  born 1988. Poet, writer, translator. He studied psychology. Author of three poetry books. He lives in London, UK.
.
.