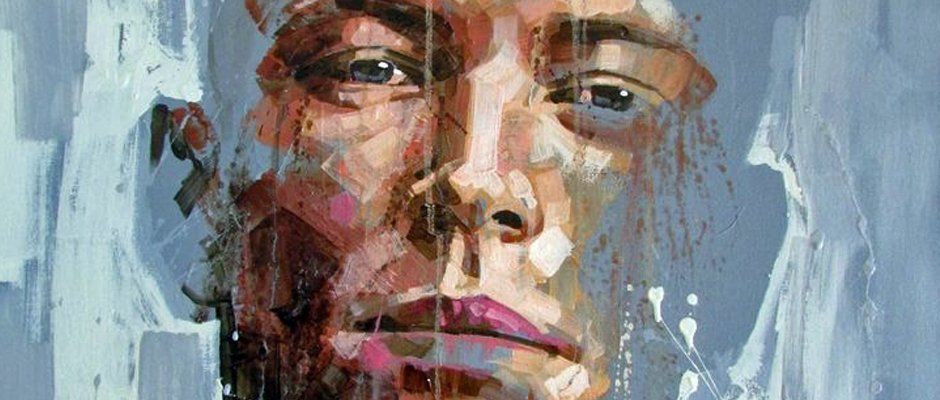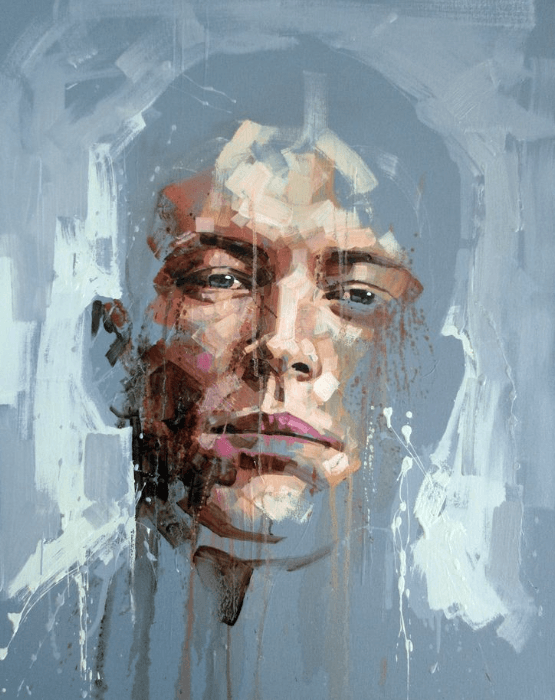 .
JIMMY LAW
I was born in Bloemfontein in the Orange Free State on 26 September 1970. I matriculated in 1989.
In 1990 I enrolled to study a three year Graphic Design Diploma course at the Technicon of the Orange Free State.
After my studies I was conscripted for National Service in the South African National Defence Force for one year. After being discharged from National Service I moved to Cape Town and found work at a printing company in Woodstock. This was my first job. I tried my hand at several endeavours, ranging from clothing design and manufacture to surfboards, but non of them were really successful.
Staying in Cape Town, I found work as a freelance illustrator and did a lot of work in the comic book industry. All along I was painting in my spare time. In 2008 I decided to focus entirely on my painting.
The first year was extremely tough, I made no money. I also took up airbrushing and started spraying motorcycles of which mostly Harley-Davidsons. At least some money was coming in and I was surviving.
At this time, I was painting in a photo realistic style and paintings took forever to complete.
In December 2010 I radically changed the approach to my painting style by using only large brushes which initiated some remarkable changes and effectively started my career as a serious, full time artist.
I focus on creating energetic and expressive portraits and nudes on a fairly large format in oils and acrylics.
Many of my works now adorn the homes and offices of clients around the world.
2016 Chefs who share Auction, "Rescue Me" sold for record price of R245 000.00.
2016 Art Angels Auction, Camps Bay, Cape Town.  "Bittersweet" sold for R170.000.00.
2016 Commissioned By Telecoms Giant. T-Systems to produce a portrait of Olympic athlete Wayde Van Niekerk.  Subsequent piece is auctioned off at new record price of R265 000.00.
2016 Prominent Artist used for the Bolton Market Shopping Mall Project.  Manchester United Kingdom.
2016 Turbine Art Fair, represented by DF Contemporary.
2016 Stroke Art Fair in Munich, represented by 34 Fine Art.
2016 Fine Arts Festival, Benguela Cove, Cape Town, South Africa.
2016 Group Exhibit, Range of Arts.  Villa Domuse, Honfleur, France.
2016 Remain(s) – Group skull Exhibit, DF Contemporary, Cape Town.
2016 Urban Art Fair, Paris, France.  Represented by 34 Fine Art.
2015 Art Angels Auction, "A Heart's Journey" SOLD for record price of R120 000.00
2015 Chefs who Share Auction, "Emily's Wish" SOLD for record price of R110 000.00
2015 Turbine Art Fair, Johannesburg, represented by Diedericks Faber, Sold out.
2015 "Consume" solo exhibition, Lizamore and Associates, Johannesburg South Africa.
2014 Group Exhibit, Equus Gallery Cavalli Estate.
2014 Group Exhibit, Diedericks/Faber, Johannesburg.
2014 Reckord Price recieved for the piece "Maria's heart" at Art Angels Auction.
2014 "GAZE" solo exhibit, RED Gallery, Cape Town. (SOLD OUT)
2014 "GAZE" Solo Exhibition, RED gallery Cape Town.
2014 Participating Artist, Art Angels Auction, Ellerman House, Camps Bay, Cape Town.
2014 Group Exhibition, Diedericks-Faber, Cape Town.
2014 Kaleidoscope Group Exhibition, Kalk Bay, Cape Town.
2013 Group Exhibition "Summer Gala", Stellenbosch Art Gallery, Stellenbosch.
2013 "Inconvenient Truths" Solo Exhibition, Art on Leviseur, Bloemfontein.
2013 Participating artist Art Angels Charity Auction, Ellerman House, Cape Town.
2012 Participating artist, Art Angels Auction, Ellerman House, Camps Bay, Cape Town.
2012 Two man Exhibition, Lovell Gallery, Woodstock.
2012 "Inside" Solo Exhibition, Rust en Vrede Gallery, Durbanville.
2011 "Riders" Two man collaboration, Everard Read Cape Town.
2011 "Fresh" Group Exhibit, Everard Read Cape Town.
2004 Group Exhibit, Bang Gallery Johannesburg.
2004 Group Exhibit with Igubu Collective, University of Stellenbosch, Stellenbosch.
2004 Group Exhibit with Strika Entertainment Chelsea House, Somerset West.
2003 "Venge" Solo Exhibit, Bell-Roberts, Cape Town.
Publications:
2016 Featured Artist in Arte Al Limite, Spanish Art Magazine Publication.
2015 Feature Artist in " The South African Artist" magazine issue #20.
Cover of "Good Taste Magazine" December/ January 2014.
Articles on my work has been published in local newspapers such as "The District Mail"
"Venge", self published graphic novel.
Several publications regarding my comic art have been made online.
I was featured on e-tv and in several radio interviews on "Artscape Radio" and "Bush Radio", Cape Town.
Marie Claire Magazine.
"Garage" Magazine, December 2011.