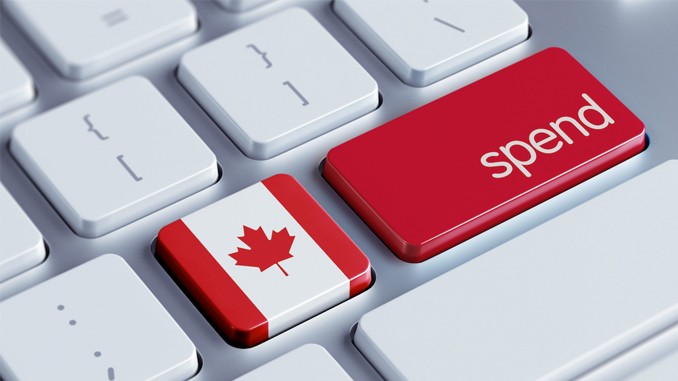 After a lifetime of political observation and decades of working for an entrepreneurial company–political leadership, like business leadership, matters– I shudder when I hear, "Why vote, they are all the same." Nothing could be further from the truth.  The province I call home, Ontario, had the second strongest provincial economy in Canada after Alberta in 2003 when we changed government.  Today, Ontario is the most indebted non-sovereign government in the world, with interest on our debt in excess of $1 billion dollars per month. The thought of that amount allocated towards debt servicing should strike fear in the hearts of every taxpayer. This article is not about Ontario.  Ontario provides context for the future of Canada if fiscal sanity is not central to our October 21stdecision matrix.  Yet fiscal prudence in this election has become electoral kryptonite. Justin Trudeau has made reckless spending his latest virtue.
I have seen this movie before, only that time Justin's father, Pierre, was the star.  In 1967, I was 10 years old and it was Canada's Centennial and it was a magical year. We were a nation bursting with pride, invigorated by year-long celebrations from coast to coast.  Perhaps Prime Minister Wilfred Laurier was right: "The 20th century would belong to Canada."  Then, in 1968, a political maelstrom arrived in the person of Pierre Trudeau.  He was for many, including myself, the perfect reflection of the Canada we wanted as we entered our second century. Trudeaumania enveloped the country and Pierre became our prime minister. 
Canada was to pay a heavy economic cost for our infatuation with style over substance. In 1982, I was living in Calgary and Pierre Trudeau was prime minister. Two years earlier, I graduated from university and headed west, like countless young Canadians of the era, seeking adventure and employment.  Similar to many boomers, despite runaway inflation, mortgage rates in the twenty percent range and our federal government's deficit timebomb, we remained blissfully unaware of the aftermath of fiscal mismanagement.  We were idealistic and naive. The future held only infinite possibilities.  What could go wrong?  The answer, plenty!
The country was in a recession and Trudeau's National Energy Policy was laying waste to the economic engine that was Alberta.  In 1982, like tens of thousands, I found myself unemployed. For the entire year, I pounded away, sending resumes with no takers.  Just hundreds of rejection letters. Letters which I kept for over thirty years as a reminder of the tenuous line between success and failure.  That experience left me acutely aware that leaders matter.  Public debt, like personal debt, matters.
What happened?  Pierre Trudeau would pass 18 budgets during his tenure, each bestowing future generations an ever-increasing legacy of debt.  By 1982, Canada's debt, combined with a recession, left our economy in disarray. We should not have been surprised by Pierre's profligate spending.  He once signed a declaration that stated "…it was inconceivable that politicians should pay homage to the sacred cow of balanced budgets."  In 1968, the year Pierre Trudeau assumed power Canada's Unemployment Insurance Program had a $27 million shortfall. In 1984, the year he took his walk in the snow and resigned, the imbalance was $2.4 billion.  The relative debt of the Canadian federal government had declined every year after WWII. Then under Pierre Trudeau's stewardship, our federal net debt ballooned from $18 billion to $206 billion. Our debt-to-GDP ratio increased from 24% to 43%.  In 1968, Canada's unemployment rate was 4.5%, by 1984 it was11.8%. But according to Justin's father: "Understand the country isn't ruined merely because it lent itself a lot of money".
Those old enough remember when the Canadian dollar was called the northern peso. Canada stood on the edge of an economic abyss in the 1980s and early 1990s.  It took years to clean up the economic chaos left behind by our philosopher-king prime minister. During the Mulroney years, Canada recorded $41.5 billion in operating surpluses and with the arrival of Jean Chrétien and Paul Martin, the heavy lifting began in earnest with cumulative surpluses of $445 billion. It is estimated that the Canadian taxpayer paid over a trillion dollars in interest to cover Pierre Trudeau's expenditure excesses.
Which brings me to Justin, who promised modest deficits for the first few years of his mandate, returning to a balanced budget in 2019. But that has not happened, balanced budgets are now so 2015.  Justin Trudeau's mountain of promises is constructed upon a foundation of debt.  Interest for this spending palazzo will, like his father's, come due!  Because Justin is wrong: budgets do not balance themselves and the economy does not grow from the heart out!
.
Paul Sheehy
.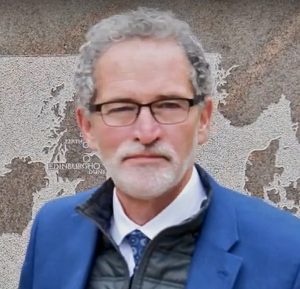 Paul Sheehy spent 35 years with a North American construction materials manufacturer, retiring as Vice President. Paul has been invited to speak at over 60 professional education forums and has numerous articles published in industry trade journals.
.
.
.
.