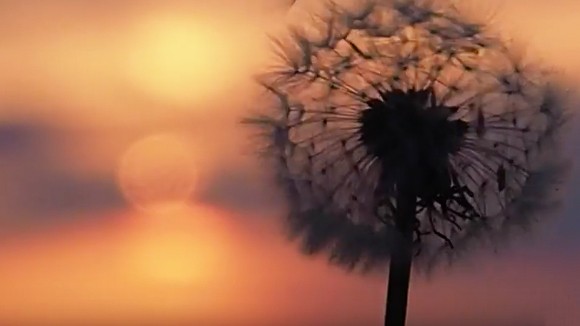 Music is my passion. Especially piano improvisations and orchestral colors. I use other forms of artistic expression too. In my videos I combine it all into one. Enjoy ! 
"…The energy of the sound, coming from the music just performed, is impossible to explain, but its influence on the listener undoubtly provokes his kind of thinking about it in the future."
Tomasz Trzcinski for Frankfurter Rundschau, November 2005
.
"…Concerts of Trzcinski are all unique. His piano playing lives from the improvisations and makes it an as exceptional listening experience"
Allgemeine Zeitung Mainz, November 28, 2013
.
The Polish musician Tomasz Trzciński connects as a pianist and composer fluently and with virtuosity the musical roots of his native Poland with classical music, jazz, Latin and the modern world of sound.
He is active in many different ways in the field of music. He studied in his home town Szczecin, in Gdańsk and in Mainz where he was a participant in the EuropaChorAkademie for several years. He received considerable impulses for his artistic work as a student of the world-famous Polish pianist Lidia Grychtołówna, under the renowned conductor Joshard Daus, under Manfred Reichert ("Ensemble 13") in contemporary music and through the two jazz musicians Vitold Rek and Janusz Stefański. In his artistic work he combines the roots of his Polish homeland with the classical, modern and jazz.
Tomasz Trzciński has been particularly dedicated himself to the classic jazz improvisation and new music. In his busy concert schedule, the connection of the "Köln Concert" by Keith Jarrett with works by J.S. Bach and Shostakovich has captivated audiences especially by the extraordinary concept and the high level: "One with the Piano", "Charming virtuoso", "Brilliant technician and Piano Artist" are a selection of the glowing reviews.
In his repertoire he also presents new and exciting works of the young generation of Polish composers, including of Konstancja Kochaniec or Paweł Łukowiec from Wrocław (Breslau),
which has dedicated to him several works. Currently Tomasz Trzciński presents the projects
"Piano Explorations" and "Piano Conversations" with his deeply moving piano and enriched it by his own stylish moderation with which he elicits enthusiastic responses from the audience. Earlier this year he was on tour abroad: in February he played in packed halls in Szczecin and Wroclaw for an enthusiastic audience his own improvasations and arrangements of popular "classics" from J.S. Bach to Chick Corea. In March 2013 Tomasz Trzcinski published several concert and studio productions from the past eight years; in the same month the series "New Sounds" by the New York radio station WNYC, one of the leading North American station, acknowledged his piano music around Keith Jarrett's "Köln Concert" as a groundbreaking evolution of contemporary piano art. http://www.wnyc.org/story/275827-variations-on-keith-jarretts-koln-concert/
Tomasz Trzciński is also intensively engaged as a conductor, chamber musician, composer, arranger and teacher. Tomasz Trzciński is the founder and manager of the production company "QualityInMusic" in which the client profits from his extensive artistic experience and his wide specialist knowledge among other things in studio and concert recordings, in CD mastering and in setting music. His last very succesful production was the piano transcriptions of the "African Songs " by Abdullah Ibrahim (vel. Dollar Brand) – Schott Music International. http://www.schott-music.com/shop/products/show,267903.html
.
More Informations
http://www.tomasz-trzcinski.info
.
BEAT100, December 2013: 
"In first place is piano virtuoso, Tomasz Trzcinski. With extraordinary piano compositions and arrangements, accompanied by images of nature that depict the music perfectly, Tomasz has hit a chord with an impressive number of viewers and voters, all blown away by his piano compositions. His Polish heritage combined with classical, jazz and modern music has lead Tomasz to create gentle yet powerful piano pieces. Through his compositions he tells a story without words, echoing the narrative voices of his inspirations, J.S. Bach and Shostakovich, while adding a modern edge. Tomasz is an established performer; his many concerts receive glowing reviews regarding his connection with music and virtuosic ability in his playing. BEAT100 has also celebrated Tomasz's performances, awarding him a Gold Performance Award, as well as Silver and Bronze awards for most viewed videos, evidence of his many fans' appreciation of his talents."
Charlotte Campbell
.
"Tomasz Trzciński have enriched in his interpretation the substance of  "The Köln Concert", extended it with the large romantic phrase and the philosophical depth – artistic possibilities which this music has really contain. Excellently, Tomasz !"
Vitold Rek, jazz musician, composer & arrangeur
German Jazz Award, 2013
..
Music by Tomasz Trzciński – http://pianoexplorations.com