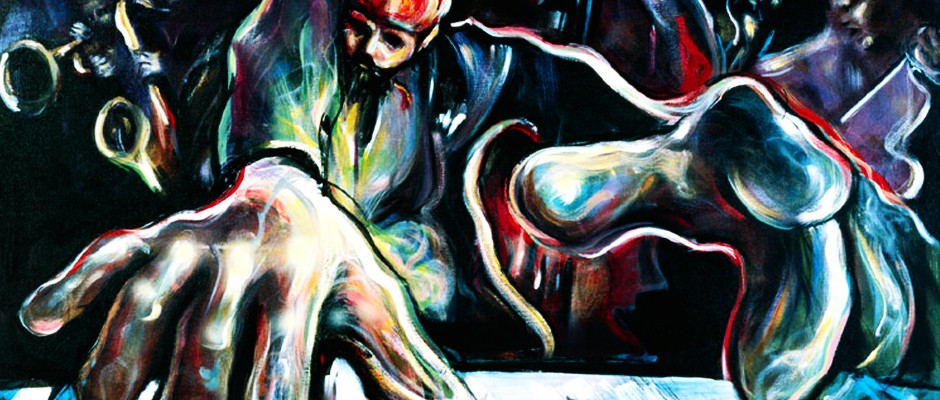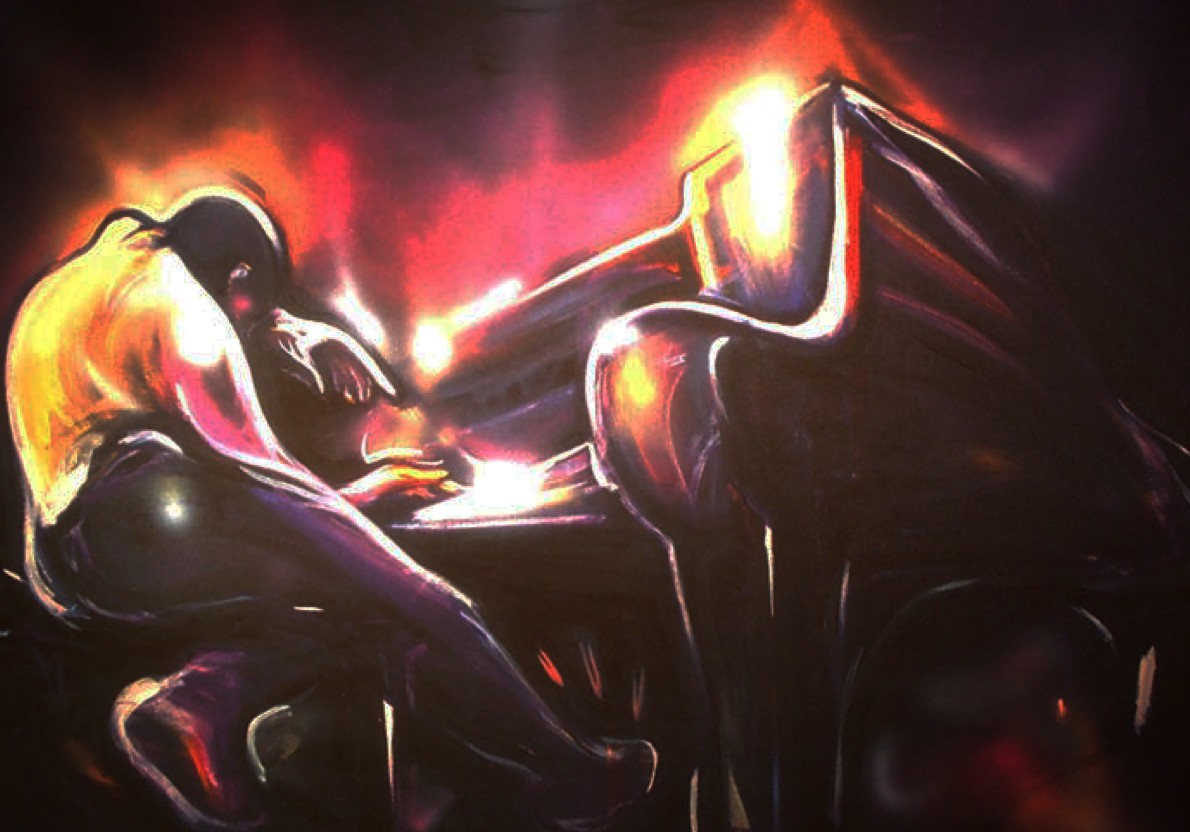 The artist grew up in the Harlem section of New York City with a family that nurtured artistic expression in all forms. At the age of seven Billy Dee made his acting debut on Broadway. During his student years he attended the High School of Music and Art. He was awarded the prestigious Hallgarten Award Scholarship to attend the National Academy of Fine Arts and Design. In order to earn money to buy paint and canvas Billy turned to acting despite the strong protests of his art professors. He quickly distinguished himself in the performing arts. Today, he has acted in over 100 films and is immediately recognized for his significant role as the dashingly handsome Lando Calrission in the Star Wars epics Empire Strikes Back and Return of the Jedi. Billy has received critical acclaim for his portrayal as the elegant romantic lead in Lady Sings the Blues and Mahogany with Diana Ross. He has played pivotal roles in Nighthawks, Batman, and the Bingo Ling Travelling All Stars and Motor Kings. He is recognized for his outstanding performances on Broadway in Fences and as Martin Luther King in I Had a Dream.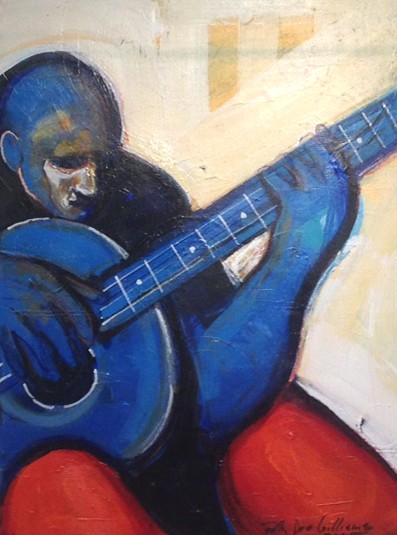 He was nominated for an Emmy for his work in the made for television film, Brian's Song. Recently he appeared in a significant guest role on television's Gidegon's Crossing. He can also be seen in the comedyLady's Man as well as in the compelling drama The Visit where Billy's superb performance was honored with the NAACP's Best Supporting Actor Award. Currently he is working on a new film in Canada, Undercover Brother.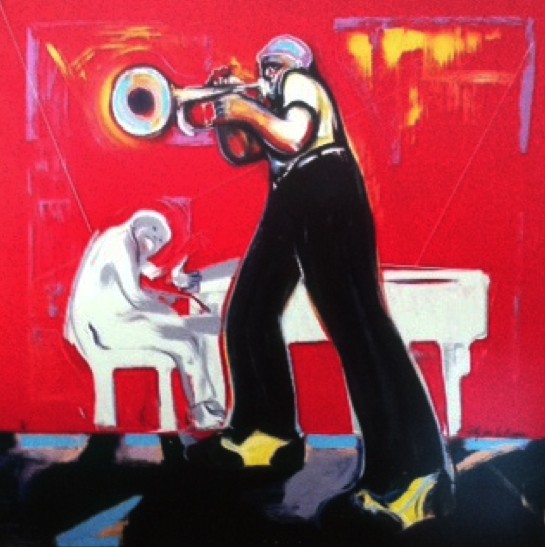 Billy's painting has been a life-long pursuit. His paintings of family and friends capture the essence of their personalities and character. While working on the Broadway stage, he reconnected with the art environment of New York, which prompted him to embark upon a series of remarkable new paintings. Music, philosophy, psychological motif, love, interior landscape and history all became subjects to explore. In a burst of artistic energy Billy painted 120 works in two years. Billy's paintings are usually acrylic on canvas, applied with brush and airbrush. He also works with collage elements and has even created three-dimensional canvasses incorporating ceramic, Lucite, and neon light. Billy's paintings are emotive and strong. He is a visual storyteller where the rhythmic composition, perspective and bold colors carry the message. His subject matter comes from life, addressing universal themes that he presents through his unique expressionistic figurative style as an abstraction of reality.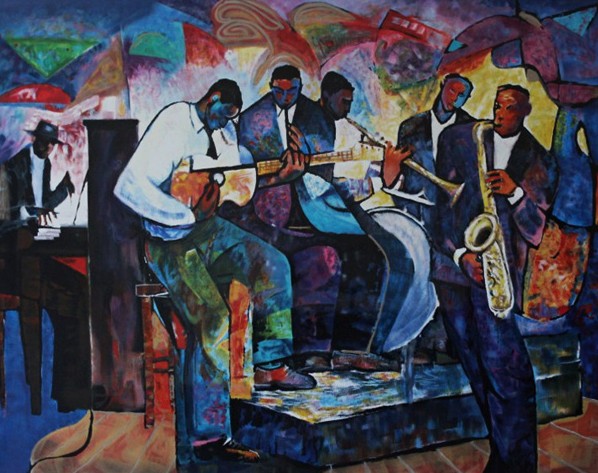 Billy has had many gallery exhibitions and much recognition across the United States. His paintings are included in the permanent collection of the Smithsonian National Gallery, Washington DC, the Schomburg Center for Research and Black Culture, New York, African American Museum, New Orleans, the Museum of Jazz, Kansas City. Private collectors include General Alexander Haig, Motown Records founder Berry Gordy and saxophonist Kenny G. In addition, Billy is the Honorary Chairman of the Thelonious Monk Institute which supports jazz education, and selects one of his paintings every year for the cover of their concert program. Billy has just completed painting a seven foot sculpture of an angel for LA's Community of Angels' Project created to raise funds at auction for needed charities in the city. Billy's need for artistic expression has taken yet another form. He has co-authored two novels, Psi/Net and Just In Time with Rob MacGregor, published by Tom Doherty Associates. Like his paintings, Billy's accomplishments transcend artistic and cultural boundaries; in recognition he has been honored with the Diversity Award for lifetime achievement and has just been nominated for the prestigious and inspirational Prism Award.