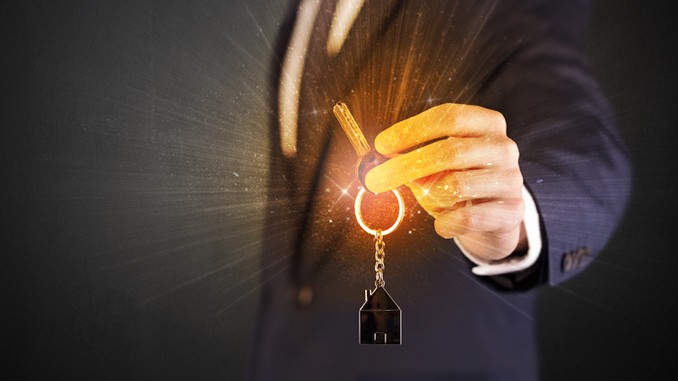 You have heard that economy in Toronto is booming, so maybe this is the right time to go to this paradise of opportunities and try your luck? Hold on, not so fast – first you've got to find a place to live there.
Finding an apartment in Toronto and GTA is a real-life nightmare. One-bedroom suits for $1600-$1700 per month are considered cheap, while for the larger and more luxurious lodgings the sky is the limit. The minimum wage in Ontario is $14.00 per hour and there are a lot of people getting just that, or a minimally higher salary. This translates into approximately $2000 of the monthly income. How can one then afford one's own place to live?
According to Rental Market Report  "The average Q2 2019 one-bedroom condominium apartment rent for the GTA as a whole was $2,192, up 6.7 percent compared to Q2 2018. Over the same period, the average two-bedroom condominium apartment rent increased by 4.3 per cent to $2,873." Vacancy rate for Toronto is 1.1%.
The only available option for low income families and singles are thus the co-ops, but in reality there are practically no chances of getting into them. Because of the low rents, almost nobody ever moves out; co-op members prefer to stay even in dangerous conditions. From one such location in Toronto, where asbestos was discovered in the walls, only a few tenants decided to leave. The majority remained despite the ongoing unprotected plaster drilling to install hardwired fire alarms. Public Health and other institutions completely ignored the problem, watching quietly how the unprotected and untrained construction workers dealt with exposed asbestos.
In any case, most co-ops don't offer high standards of living, and only a few accept registrations for their waiting lists. The waiting time is rarely shorter than several years.
Of course, the Torontonian landlords quickly found out that they can take advantage of high demand and the lack of vacancies in apartment buildings. Hardly anybody still rents a place on a month-to-month basis, the rule is one-year lease and a credit check. It is expected that the applicant will also present reference letters.
Most rental websites look like a well-protected fortress, and their algorithms will automatically eliminate those with low income, bad credit history, and ability to present themselves as trustworthy tenants who are able to pay the high rent. Very often the gorgeous pictures of vacant apartments with a spectacular view over a park turn out to be just a bait, because "unfortunately, this apartment is not available, but we have a similar suite, with a view on the parking lot and garbage bins."
Desperate apartment hunters on a low budget have their best chance on Kijiji site, where one can find updated offers, and contact the landlord or the owner directly, hoping that his query will be answered. The highest demand is for studios, one-bedroom apartments, and those lovely basements. They have usually a tag of $1,000 – $1,300, however, souped-up units can fetch the condo prices, up to $3,000. Most depressing is the huge number of "wanted" ads, with photos of single mothers or nice couples, hopelessly smiling in a hope that someone will have mercy and will offer them a reasonably priced and acceptable accommodation. Nobody knows how many of those "wanted" ads are successful. I doubt that any owner ever looks at these, knowing that he can arrange "apartment showing", and make the prospective customers bid on the desperately needed lodging.
Less than a year ago, it was relatively easy to snap a basement apartment. There were offers of well-finished, comfortable basements at a reasonable price. Not anymore. All the homeowners who, not long ago, wouldn't dare to rent their substandard basements to anybody, now offer them, often with ridiculous restrictions; it is common to list a place without a kitchen, only with the "complimentary" microwave.
Here are some samples of ads and humiliating restrictions, that could land you a place to live (these are the actual Kijiji ads, collected from just a few first pages of over one thousand offers)
Bachelor, basement – 1 year lease, two references, pay stubs (or employment contract), First and last month's rent.; $1000
Basement apartment for rent Looking for a single professional. $1100
Studio Basement Apt. with Private Entrance
-No couples.
-No children.
-No roommates.
Light cooking only. Close to transit, plaza, groceries and park.
Requires:
1. First and last month rent + key deposit upfront
2. Recent credit check report (must have good credit)
3. Letter of employment or recent two pay stubs
And 2 months bank statements
4. No smoking, no pets and no subletting and no drugs (no marijuana and no growing pot) no smoking on or near the property—no vaping
5. References required with phone number
6. Proof of identity x 2 at least one with picture
7. Police Background Check
8. No burning incense due to smell sensitivity $1200
1 single room available
This is a 2 bedroom apartment in which one room is occupied by me and my wife, and the other room is available for rent. FOR FEMALE ONLY. $1050
Basement for Rent. Looking for single tenant occupancy only. No Pets, No Smoking
Requires police background check, employment/school info. Etc $1200
Private 1 bedroom basement apartment for single professional. No Sharing Rooms. Requirements:
Employment Letter, Equifax Credit Report, references are required. First and Last Month's Deposit. 10 Post Dated Cheques.
*Non Smoker *No Pets* $1175
Bedroom for single person not family. Inside house not apartment.
$1000 for bedroom. Shared washroom shared kitchen
$1300 for master bedroom. Private washroom shared kitchen
2 people add $400
The question is, why is this happening? Toronto has become a huge construction site. Skyscrapers, condominiums and family houses are built everywhere; the developers are ruthless, snatching all vacant land, and demolishing any building they can take over. They tear down structures containing asbestos without following the proper procedures, working fast, before anyone can complain, exploiting loopholes in the law and the bylaws. They are supposed to follow them, but in fact the City is deliberately looking the other way. Immigration politics got out of control, and most newcomers traditionally come to the big cities. The uncontrolled migration brings thousands of "refugees" who illegally cross the Canadian border from the US. Most of these people come to the Toronto area, to be given access to hotels and apartments provided by the government. There is a lot of talk about affordable housing, but nobody really does anything, and the need far exceeds the supply. The number of homeless people will only continue to grow, unless there is a public outcry, mass protests and the will to find a solution, which would give ordinary people a chance to live in dignity and peace.
Aleksander Rybczynski
.
Detailed case study on the present Real Estate Statistics Of Canada.   Interesting data on latest statistics, resources and trends.
.