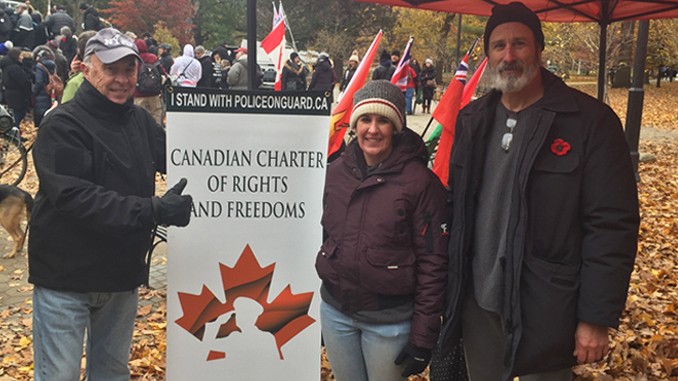 On November 20th, people around the world attended a "Worldwide Freedom Rally" which was held in many cities in many countries to protest the abuse of government power in imposing lockdowns and forcing experimental vaccines upon their people, all in the name of protecting them from Covid. Many people have figured out that the government cure for Covid-19 poses a far greater threat than the disease itself. In this government-incited hysteria, the unvaccinated have become the new pariahs. In Canada, those who cannot prove that they are fully vaccinated (which currently means having had two shots, but in the future could mean having an unknown number of additional booster shots) are barred from restaurants, bars, pubs, theaters, gyms, arenas, convention center, and pretty much everything except grocery stores and doctor's offices. But measures are even more draconian in other countries, where the unvaccinated are being threatened with fines or prison. In Canada, rallies were held in several cities, including Toronto and Ottawa, for which we have obtained footage from Polska Canada and the RAIR Foundation, respectively At the Toronto rally, an organization called "Police on Guard for Thee" also showed its presence. It is encouraging that police in Canada have indicated that they are not on board with turning our country into a police state. In Ottawa, protesters went from Parliament Hill to the headquarters of the CBC (considered by many to be the propaganda arm of the Liberal Party) on Sparks St., and then marched down Bank St. A good showing of solidarity for human rights and freedoms in both cities, and in many others across Canada and around the world.
(MW)
.
Several thousands people marched in Toronto as part of a "Worldwide Freedom Rally" to protest COVID-19 restrictions and vaccine mandates.
There was also a rally at Queens Park – in front of Ontario Government with a group "Police On Guard" in attendance.