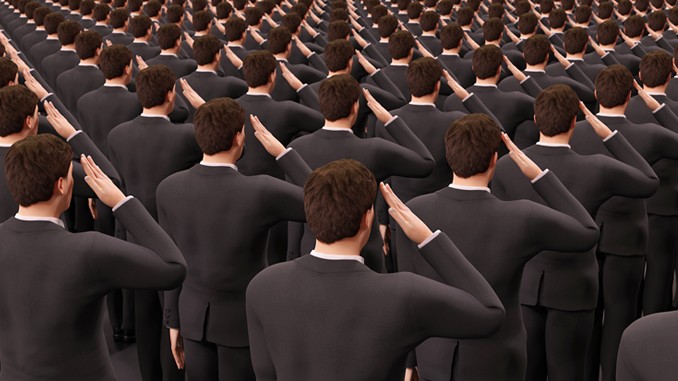 NHL officials and sports commentators in Canada attacked Josh Archibald,
Edmonton Oilers hockey player, the only one on the team, who didn't get
Covid-19 jab. They not only blame the player for "vaccine hesitancy"
but publicly are lynching him for "selfish anti-vaccine stance"
Especially disgusting, devoid of knowledge of the basics of journalistic ethics, written in the language of propaganda, known from the worst times of totalitarian regimes, is article by MARK SPECTOR "For Oilers, Archibald's selfish anti-vaccine stance is not worth the risk"
posted on Sportsnet Canada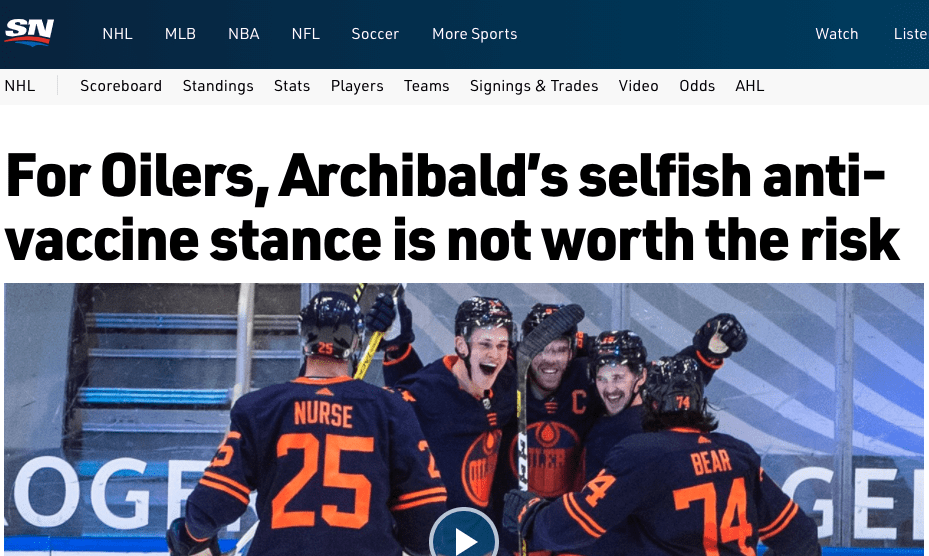 Do we live in Canada or in George Orwell's 1984?
"Josh Archibald from young, conspiracy-oriented demographic that has been suckered in by far-right disinformation"
Do we live in Canada or Stalin's communism regime?
"Duncan Keith and Mike Smith took some work to get vaccinated, but the other player is more selfish than that."
"What it would mean to be Canada's only unvaccinated NHL player?"
Do we live in Canada or facing Nazi era fascism and segregation?
"A Canadian team simply can not have an unvaccinated player on its roster" I expect Archibald to relent and get the jab."
Do we live in Canada or Mao's China of  public shaming?
"There is one player left on a Canadian team who puts himself before everything else, and his name is Josh Archibald."
Is it in line with "The Canadian Charter of Rights and Freedoms"?
" Everyone has the right to life, liberty and security of the person and the right not to be deprived thereof except in accordance with the principles of fundamental justice."