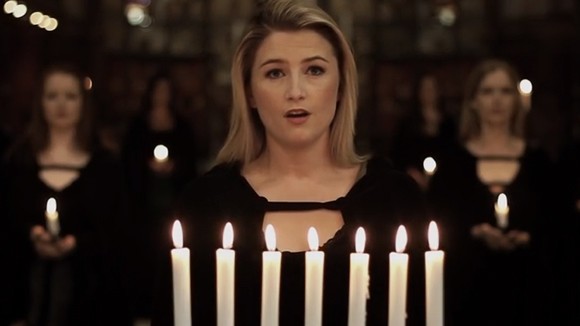 The name Anúna is derived from the Gaelic term An Uaithne, which has many meanings. An Uaithne is the collective description for the three ancient forms of Irish music. These were the Goltraí (song of lament), Geantraí  (song of joy) and Suantraí (the lullaby). The term An Uaithne can be translated from the Irish language as "a concordance of sound" – a coming together of voices with one focus and intent.
In 1987, composer Michael McGlynn founded the choir in Dublin, Ireland, after many years of searching for a physical voice for his compositions, many of which are influenced by the history and mythology of his homeland. Although Michael arrived late to choral music, joining his first choral ensemble at the age of nineteen, his lack of experience of accepted choral ideas encouraged him to develop a new musical vocabulary both as a composer and a choral director.
An Uaithne, and subsequently ANÚNA, is a unique and beautiful instrument that explores the stories of ordinary people, saints and scholars, exposing the strengths and frailties of our shared humanity. The music also explores natural elements such as wind, sea and the sky. Within the songs are universal stories that are told through the landscape, the philosophy and the mythology of Ireland and beyond.